TOOLS AND ACCESSORIES
At Autopower Car Paint Centre, we carry a large selection of Accessories too many to list, including Body-fillers, Hammers, Dollys, Sanders, Buffers, Specialty Tools, Line-line Tapes, Abrasive Holders, Masks as well as a range of accessories including but not limited to:
Rust repairing accessories
Dent repairing
Bodyfillers
Primers
Spray Guns Accessories
Airbrush Accessories
Sanders and Polishes
Sandpapers and Scotch Pads
Cutting Compounds
Pressure Pots
We carry everything you need, if we don't have it you pretty much don't need it. However, if we don't carry it, we can help you our there too.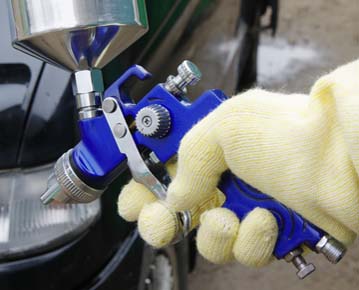 Well what can you say… it was like going back to the good old days when the people selling the stuff knew their stuff and boy does these people go out of their way to assist provide service advice simple demonstration even had the factory variation swatches for my somewhat rare Rexton. I won't be going anywhere else and neither do you have to. The supplies in the shop are first rate and a good competitive price and the service is priceless .
After buying a cheap product from another shop I went to autopower to see if I could get the right product. Nathan the owner helped me understand what I needed and the process to get the job done. He was friendly and helpful. I've since recommend 2 other friends to his shop who have been really happy with the service/products. Will definitely use again.
An incredible range of painting products and their paint matching service is 'spot-on'…
They matched up the old 'Duco' colour on my '37 Pick Up, supplied me with a litre of paint and a few spray-cans of the same paint, and totally 'nailed-it' !!! Plus… the free 'tutorial' was invaluable !!! … (LoL…)
Nathan is a gun. He colour matched a non available code mountain bike harlequin near perfect (near impossible). I've seen a few rodeos in my time and he's got the skills 👍